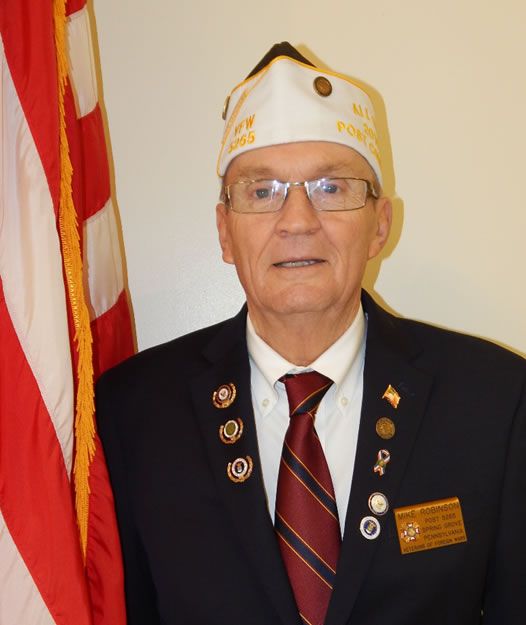 Donations in memory of Past Commander Michael Robinson can be made online using the links below.
* donations may be made any increment of this amount
Mike was the Post chairman for the Patriot's Pen and Voice of Democracy student scholarship programs for many years and was instrumental in helping expand this program at our Post. Donations will be used to assist in promotion of this worthy program, provide prizes and scholarships to participating students and recognize all students who participated.
To mail a donation, make checks payable to
VFW Post 5265
and send to:
VFW Post 5265
PO Box 54
Spring Grove, PA 17362